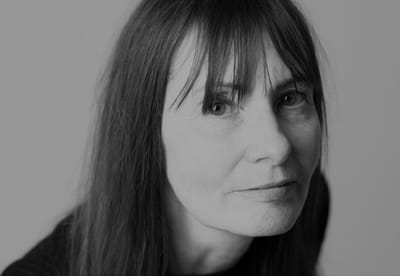 " In all that you do be useful, informative, empowering and fair." Amber Astron Christo.
We are all about books, music and art: publishing, promoting, selling and supporting artists, musicians and entrepreneurs.
Amber is a trained teacher and has two degrees, including a Masters with research. She has dabbled with violin and guitar, but never counted herself as a musician. She first became involved in the business side of things as a student, promoting bands and then getting involved in management when Warren Bennett asked her to manage his band Glass Ties, who at the time were signed to EMI. Amber later specialised in showcasing up and coming bands to the Music Industry and was instrumental in many acts getting picked up, (including some who became VERY famous), and also in helping scouts get their career off the ground by giving them lists of bands to take into their AnR meetings. She would receive product from hundreds of bands each week and would often give out-of-town bands, (or even bands from Europe/USA/Australia), their first gig in London. Her gut was usually right and she was nicknamed 'Ears', for being able to spot talent in the early stages. International AnR would be told to check out her venues when in London. Numerous famous musicians would turn up and pay at the door...she can remember the late Freddie Mercury, Paul Young, Ronnie Wood...."I never hassled them; I was never star-struck, I think they liked the fact they were left alone."
She went on to manage numerous acts, some with Major signings. "In the early days of my career, the Industry was incredibly sexist. I was called "Intellectually intimidating" ; one AnR guy took out the lead singer from one band I managed; after getting him drunk said,"The Head of AnR doesn't like female band managers!". The singer replied that I did everything for them, and without me they wouldn't be able to function. Amber worked at the Rock Garden setting up an agency for them, and organised a National Band Competition to raise funds for ITV Telethon. She has raised thousands of pounds for various charities. She has been a consultant to Southern Publishing.
Four years ago AAMM started publishing books, as well as the hard copy and on-line magazine:The Marble Cat. Distributed around West Hampstead, Hampstead, Primrose Hill and Golders Green, it aimed to give exposure to artists, musicians, independent traders and entrepreneurs. Back copies of the magazine are currently available on the website
www.themarblecat.com
.
As well as developing our on-line shop, we are always looking for:EXCITING TALENTED ACTS
, with original sound and material.
Also,
WRITERS, COMPOSERS and PRODUCERS
. Must have real talent and drive to succeed.
PAINTERS/ARTISTS
with conviction in their work.
We also offer
START-UP WORKSHOPS
to help young unemployed, ex students, parents returning to work, or older people who have been made redundant, who would like to set up a business.
"I am passionate about people fulfilling their potential, and I have seen so many talented individuals fall by the wayside because of poor advice or because they have given up. You have to be tough, keep going forward and believe!"